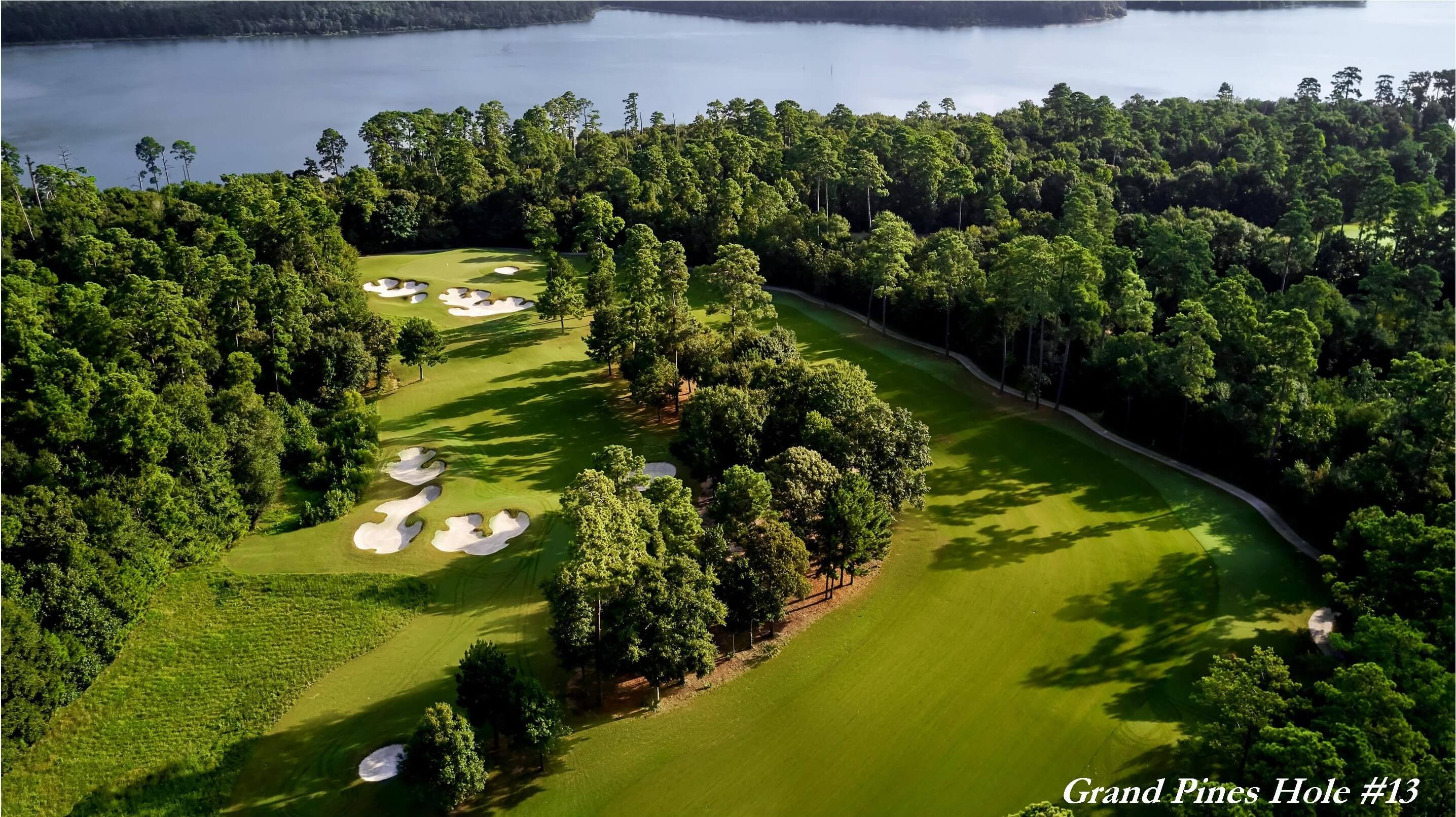 The 182-acre, 18-hole Grand Pines course is designed in the tradition of some of America's classic courses such as Pinehurst and Pine Valley. Described as a classic-play, all-green course, Grand Pines is highlighted by rolling hills, water features and a 160,000-acre national forest as a backdrop.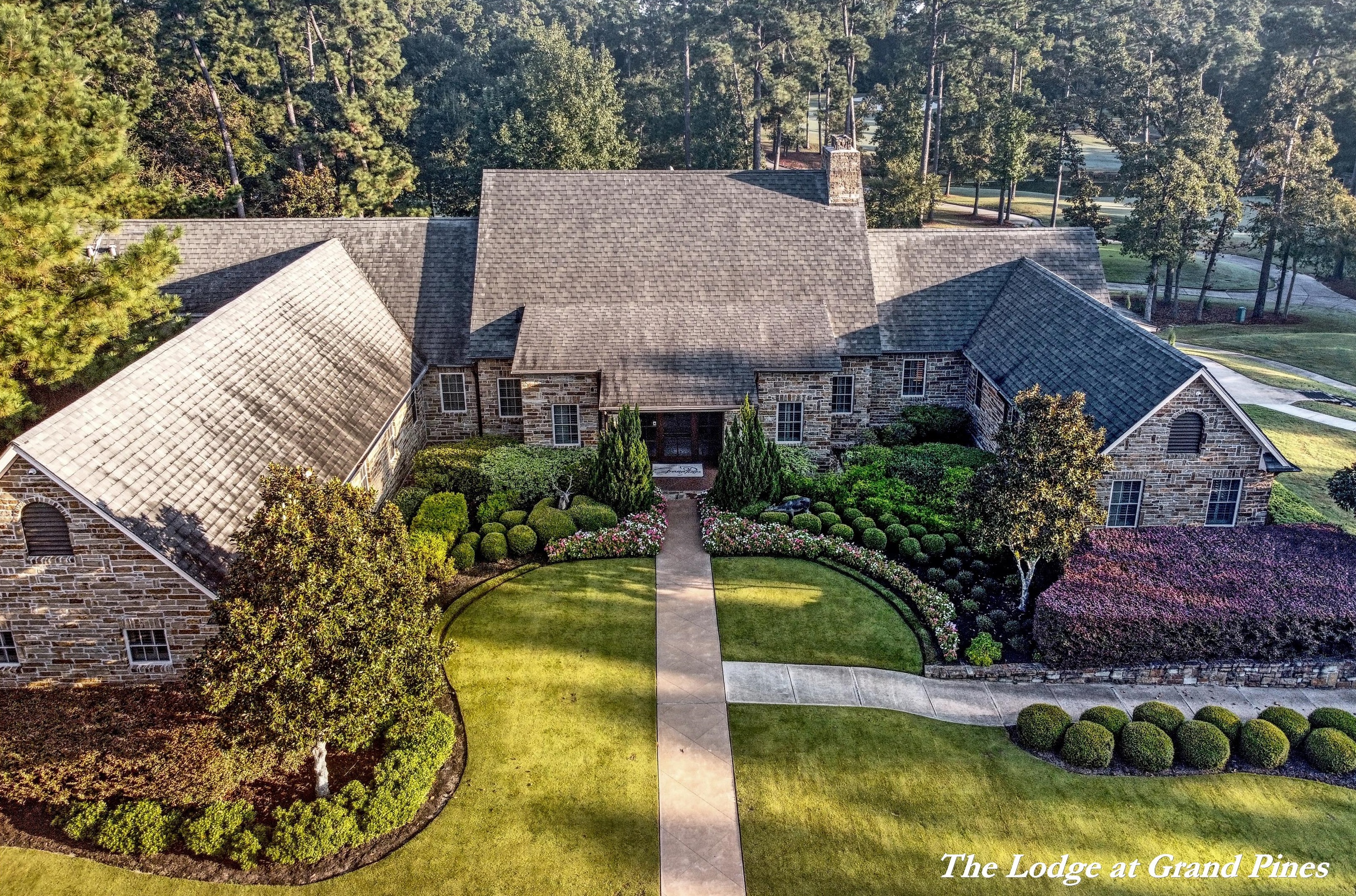 Paying tribute to the "golden age of golf course design" the fairways will be forever defined by the pine and hardwood forest without encumbrances from houses, streets, or backyards. In fact, the master plan dictates that no commercial or residential development will ever border Grand Pines.
As a Grand Pines member, when you arrive for your golf outing, you are welcomed at your vehicle by friendly Member Service Attendants who help you unload your clubs and usher you into The Lodge where another attendant assists you with registration.
Arriving at your waiting golf cart, you can warm up with a few practice putts while your attendant for the day will share the course conditions, hole location and any special events that might be of interest to you, like the family of raccoons that have made their home in the woods beyond the 9th hole.
Notice how carefully polished your clubs have become since you last put them away. A small touch, but attention to detail is what separates Grand Pines from others. Your attendant's sole purpose is to make your experience at Grand Pines special, whether it's your first visit of the month or your third that week.
At the podium, after the 3rd hole, you can let the staff know if there's anything you need. But if you forget to mention something, don't worry, because your attendant for the day will check back with you after the 9th hole to make sure you're comfortable.
Courtesy asks you to let the deer play through on the 10th hole; they'll certainly be the only course residents to interrupt your round. After the strokes are totaled up, congratulations and consolations handed out, and all bets settled - your attendant will escort you back to The Lodge for lunch. They'll be waiting for you with your favorite after-round drink.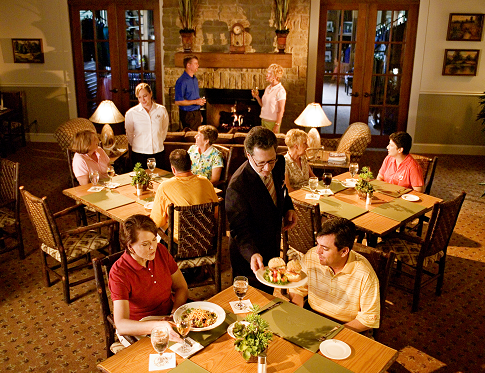 While 18-holes of golf in the wild may have quenched your appetite for fresh air, there's always room for another delicious meal from the After Golf Menu. You may want to freshen up inside the well-appointed locker rooms, or just sit back in the lounge and argue the pros and cons of a 9-iron on the approach to the 12th hole.
That's the membership experience at Grand Pines, enjoying classic golf and leaving with a sense of satisfaction and a tinge of regret for not being able to stay just a bit longer. So be sure to arrange your next tee time before the attendant loads your bag, because the forest is always beckoning your return.