Republican Women Luncheon
Event Location:
The Country Club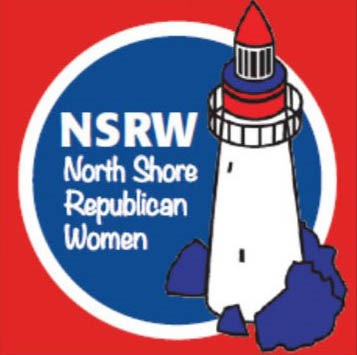 NORTH SHORE
REPUBLICAN WOMEN
Monthly Luncheon

---
Bentwater Country Club Magnolia Room
Sign-in: 10:30am
Meeting: 11:00am
Lunch: 11:30am
Program: 12:00pm
(Meetings generally end at approximately 1:00 p.m.)
---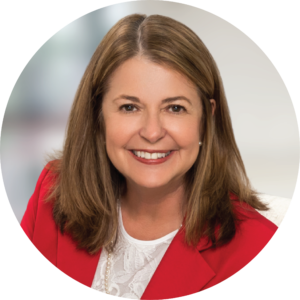 Kit Whitehill
President of Texas Federation of Republican Women
Kit Whitehill is the 2022-2023 TFRW President. She previously served as the 1st Vice President-Special Events, the Community Engagement Chair, and the 2017 TFRW Convention Chair. She has presented at numerous TFRW Nuts and Bolts Trainings, and at the 2019 NFRW Region III Training held in New Orleans.
Kit has made a great impact on the local level as well, founding the Coppell Republican Women in 2012 and serving as their President three times and Programs Chairman twice. She is a Dallas County precinct chair and served as the Dallas County GOP Secretary for 5 years.
Kit was the Campaign Manager for her husband, Justice Bill Whitehill of the Fifth District Court of Appeals in the 2012 and 2014 elections. In 2014, the Dallas County Republican Party named her a "Volunteer of the Year" and in 2015 the Coppell Republican Women's club was honored to be named the Dallas County GOP Club of Year.
She was appointed by Governor Abbott in 2019 to serve on the Texas Motor Vehicle Crime Prevention Authority.
Kit and her husband Justice Bill Whitehill have been married 42 years. They have three children and five grandchildren. They have lived in Coppell since 1993 and are active members at Valley Ranch Baptist Church.
---
Sign-in starts at 10:30 a.m. The meeting will begin at 11 a.m., with lunch at 11:30 a.m. The program will begin at Noon. Meetings last until approximately 1:00 p.m.
Lunch is optional, but reservations must be made by 12:00 am on the Wednesday prior to the Luncheon (8 days before), even if you're not eating.
---
For more information or questions about this meeting, visit the NSRW website at www.nsrepublicanwomen.org.
---
EXAMPLE LUNCH MENU
(The actual lunch menu will be posted 20-30 days prior to the event.)
11:30am
Water, iced tea, and coffee included
Cash Bar Available
Dinner rolls and butter
SOUP
Minnesota wild rice soup
ENTRÉE
Salad Bar
Field greens, iceberg, hard-boiled egg, tomatoes, cucumber, celery, carrot, bacon, red onion, grated Cheddar, croûtons, garbanzo beans, sunflower seeds and green peas and pasta salad.
Ranch and balsamic dressing.
Chicken Salad
DESSERT
$23
(all-inclusive per person)
---
Reservations can be made by
clicking on the register link below.

Political advertising paid for by North Shore Republican Women PAC, Leigh Billingsley, treasurer, 108 Club Creek Dr., Montgomery, TX 77356. Contributions are not federal tax deductible as charitable contributions. Corporate Contributions Are Not Permitted. North Shore Republican Women is an independent, member sponsored, organization and has no affiliation with Bentwater Yacht & Country Club, Ltd.