Republican Women Luncheon
Event Location:
The Yacht Club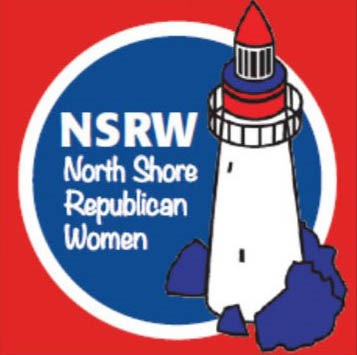 NORTH SHORE
REPUBLICAN WOMEN
Monthly Luncheon Meeting

---
at the Bentwater Yacht Club
Sign-in: 10:30am
Meeting: 11:00am
Lunch: 11:30am
Program: 12:00pm
(Meetings generally end at approximately 1:00 p.m.)
---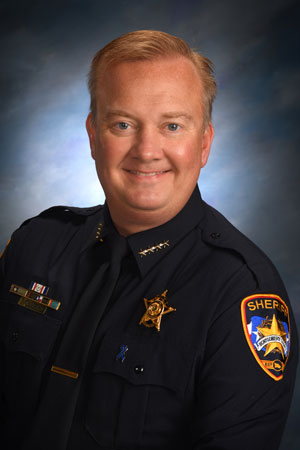 Sheriff Rand Henderson
Rand Henderson is a native Texan and lifelong public servant with both law enforcement and corrections experience who has served the Montgomery County community since 1994. He was elected Montgomery County Sheriff and was sworn into office January 1, 2017. He holds a Master Peace Officer Certification, Law Enforcement Instructor License, Crime Prevention Inspector License, and a Texas Jail License.

Rand graduated from Palestine High School and attended college at Sam Houston State University (SHSU) in Huntsville where he received Bachelor of Science (1994) and Master of Science (2007) degrees in Criminal Justice. Rand is a graduate of the FBI National Academy (Session #232) and the Leadership Command College (Class #48). Rand worked his way through college as a full time correctional officer at the Texas Department of Corrections at the Huntsville "Walls" unit in downtown Huntsville. At the Walls, he provided security at the unit and for numerous executions that took place during his tenure.
He is married to Christina, who is a native of Conroe and an English Teacher at Willis High School. They have two children, Rylie and Reid.
---
Lunch is optional, but reservations must be made by 12:00 pm, Saturday, May 1, even if you're not eating.
You can make reservations by clicking the link below or on the NSRW website at www.nsrepublicanwomen.org.
You can also call the Club at 936-597-6219 and choose option "0".
---
LUNCH MENU
11:30am
Iced water with lemon, tea, and coffee
Cornbread muffin with honey butter
Tortilla Soup & Taco Salad
ground beef, tortilla chips, corn, tomato, lettuce, onion and cilantro with avocado dressing.
DESSERT
Apple enchiladas with caramel sauce and vanilla ice-cream
$20
(All-Inclusive Per Person)
---
Reservations can be made by
clicking on the register link below.

Political advertising paid for by North Shore Republican Women PAC, Leigh Billingsley, treasurer, 108 Club Creek Dr., Montgomery, TX 77356. Contributions are not federal tax deductible as charitable contributions. Corporate Contributions Are Not Permitted. North Shore Republican Women is an independent, member sponsored, organization and has no affiliation with Bentwater Yacht & Country Club, Ltd.