Painting with Mom, Featuring Artists from Painting with a Twist
Event Location:
The Yacht Club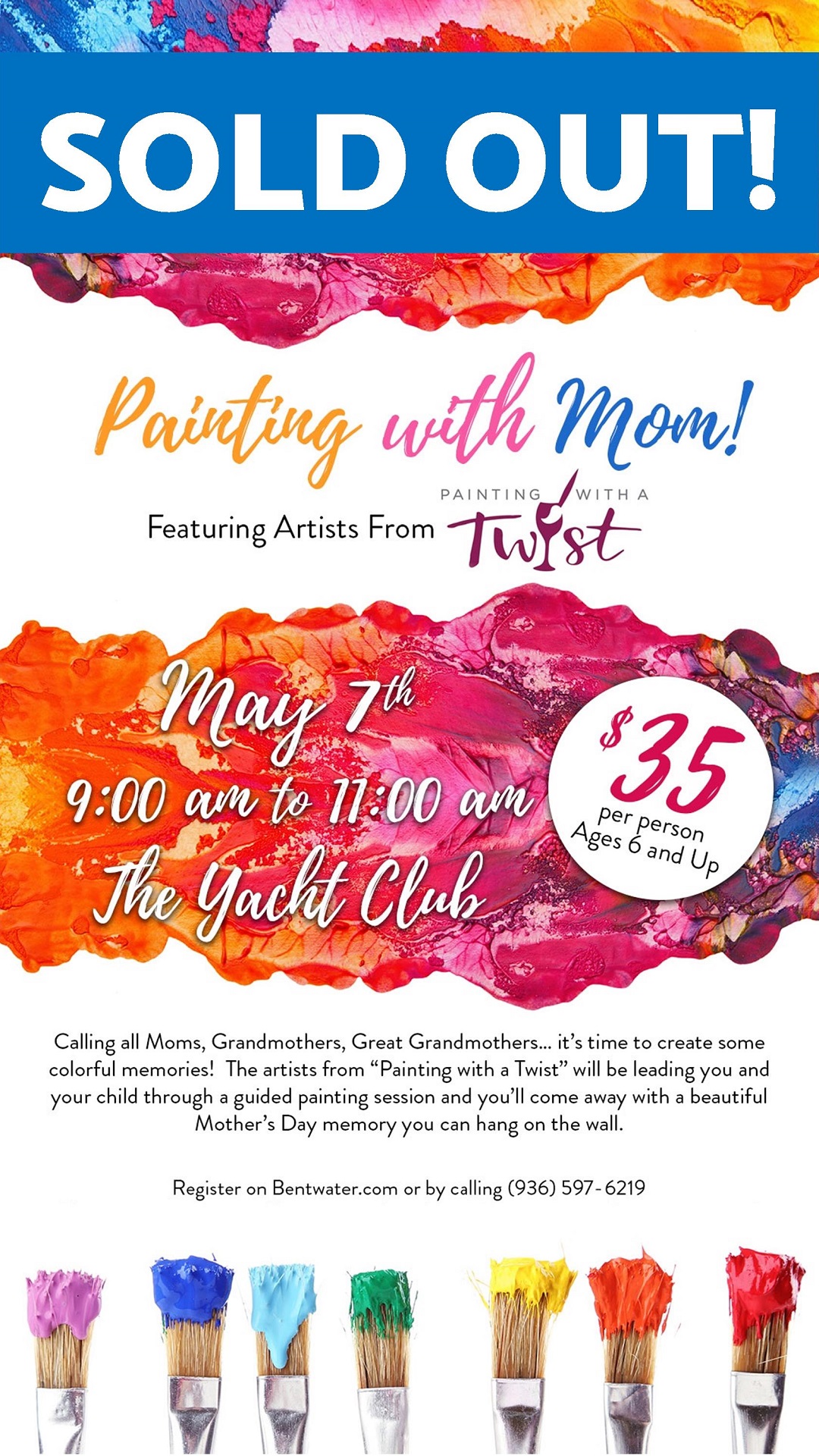 This event is now on a waitlist. If you would like to be added to the waitlist, you can so at the link shown below.
CLICK HERE TO BE ADDED TO THE WAITLIST BY EMAIL
Please include the names of the participants and the best way for you to be reached. We will contact you with a selection of paintings for you to choose from. The artists from Painting with a Twist will have them ready for you on the day of the event.