Event Location:
the Yacht Club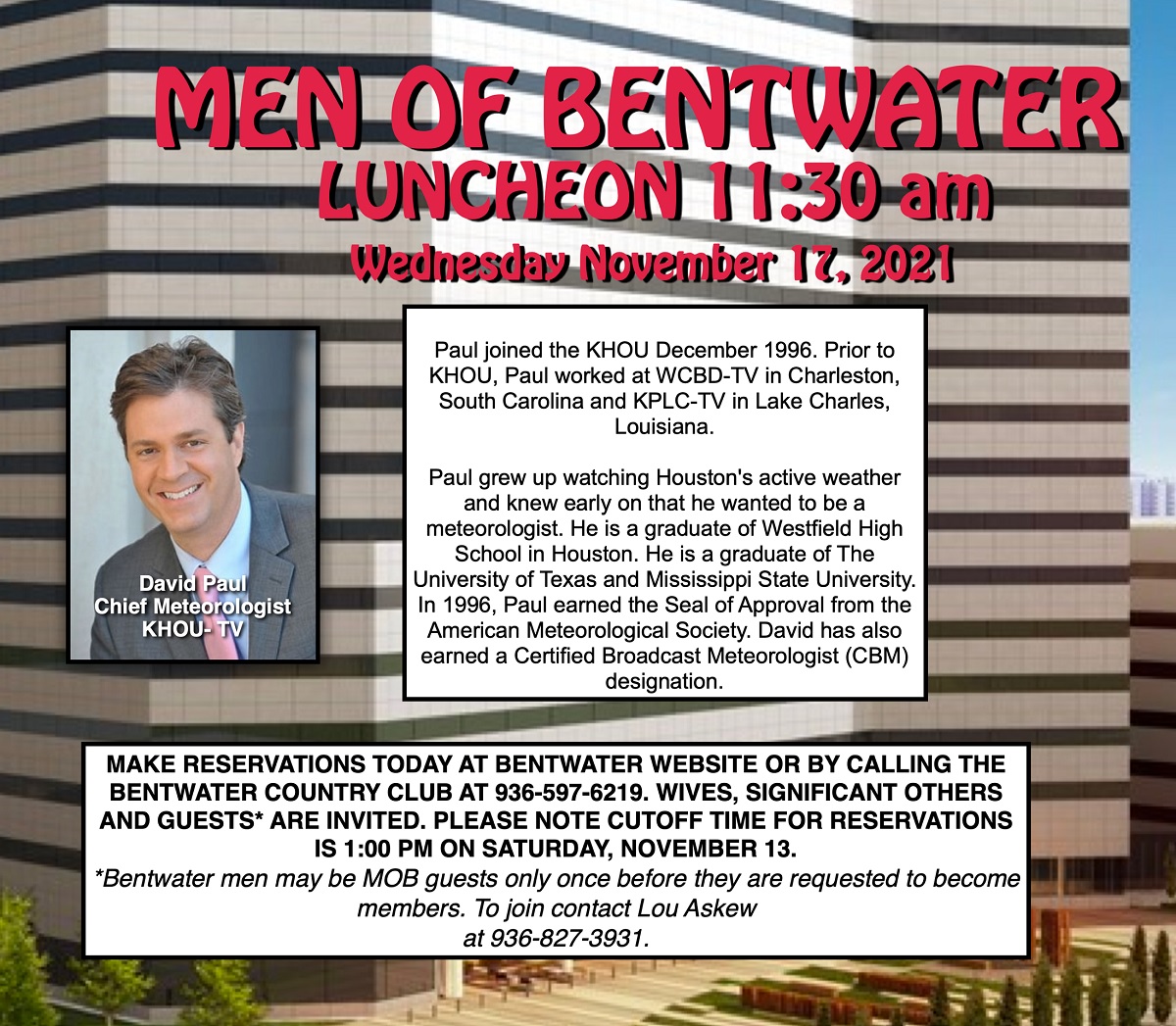 ---
LUNCH MENU
Dinner rolls & butter
Water, iced tea and coffee
ENTRÉE

Fried chicken
Sautéed green beans & mashed potatoes with country gravy.
DESSERT
Chocolate cake slice with chocolate buttercream.
$22.50
(all-inclusive per Mobster)
*The Men of Bentwater (MOB) is a member sponsored organization and not affiliated with Bentwater Yacht & Country Club, Ltd.