Event Location:
The Yacht Club

Join us for a luncheon at the Yacht Club
April 12th, 2021

Doors will open at 10:30am
Meeting will begin at 11:15am
---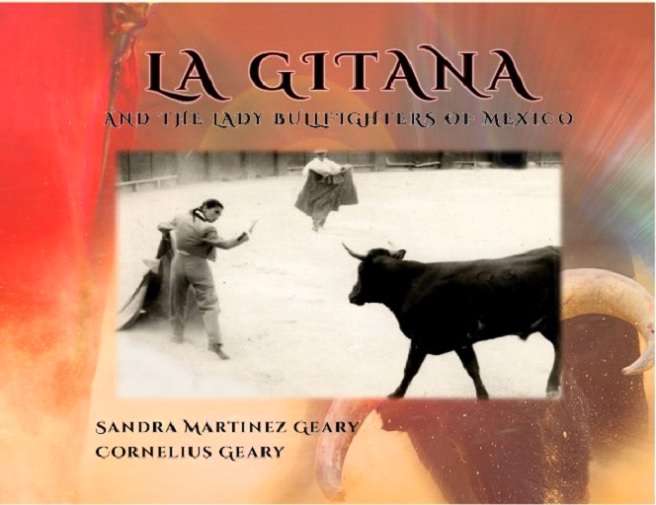 Sandra Martinez Geary and Cornelius Geary, authors of La Gitana and the Lady Bullfighters of Mexico, the thrilling true story of real women matadoras whose bravery defied centuries of tradition in the many bullrings of Mexico and Latin America in the 1940s and 1950s, will speak at the Bentwater Ladies Luncheon on Monday, April 12.
La Gitana (The Gypsy) is a story of how through strength and determination Gloria Martinez, Sandra's aunt, became one of a few women to become famous in the bullring during the late 1940s through the early 1950s. This is a truly remarkable story.
Celebrate all things Mexican and dress for a fiesta!
---
Lunch Menu
***Cocktail of the Month***
Pink Seniorita
(Available for purchase at the bar)
********
Arepas (Mexican bread)
Chicken Enchiladas with verdes salsa, served with corn & black bean on mixed greens
Tres Leches
________________________________________________
***ALTERNATE MEAL***
(Please request when you register)
Small Cobb salad with spring mix, tomato,
bacon, blue cheese crumbles, avocado, sliced
hard-boiled egg and hot grilled chicken. Served with your choice dressing.

________________________________________________
$22.50
(All-Inclusive Per Person)
---
For a full calendar of all BLO activities throughout the year, visit the BLO website, here:
BentwaterLadiesOrganization.com
---
Register by Thursday, April 8th at 12:00 pm.

Registration for this luncheon can be made at the link shown below. Please make sure the Club has confirmed your reservation by email as you will be required to check-in when you arrive.

You may also call the Club at 936-597-6219.

CLICK BELOW TO REGISTER FOR THE LUNCHEON
---
A look ahead...
---
Mix It Up with Your Neighbors
Thursday, April 15th,
4:00 p.m. - 7:00 p.m.
All Bentwater Ladies Organization members are invited to Mix & Mingle at our monthly get together at the Country Club Crescent Grille and enjoy happy hour prices. Come meet neighbors for fun and fellowship. Partners & friends are welcome to come. If you plan to stay for dinner, reservations are recommended.
---
---
The Bentwater Ladies Organization (BLO) is a member sponsored organization and not affiliated with Bentwater Yacht & Country Club, Ltd.